Vision
That all community members are knowledgeable, self sufficient and responsible for their own personal fire safety, and after a wildfire occurs the impact is visibly lessened where homes and natural resources survive, and no loss of life is experienced.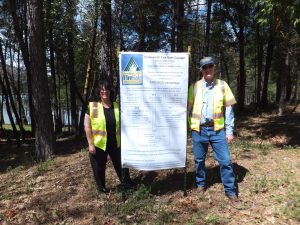 Mission
To educate the community, to increase the awareness of fire risks, to reduce wildfire fuel loading, conserve natural resources, participate in fire recovery efforts, and to prepare for other disasters.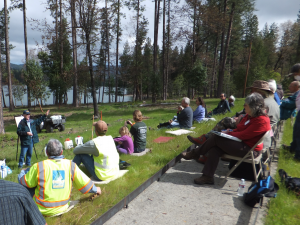 Values
Together we will seek to do the right thing even when it is difficult, hold ourselves accountable, do business above reproach, encourage creative problem solving and achieve our mission with integrity, enthusiasm, and good ethical practices; while maintaining respect for our neighbors as we help affectively and passionately achieve fire safety for families, their animals, and their property through education.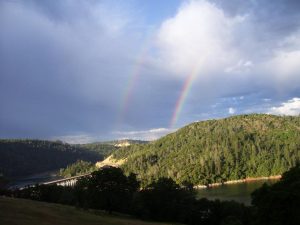 History
Yankee Hill Fire Safe Council was founded on June 14, 1998 and received 501c(3) nonprofit status in 2002. Yankee Hill Fire Safe Council is a nonprofit public benefit corporation and is not organized for the private gain of any person. The Corporation is a coalition of private citizens and public organizations that share a common interest in reducing loss from wildfire. The Corporation is comprised of four Officers, a Board of Directors, a Managing Director, and General Members with interests in the Concow/Yankee Hill and Cherokee communities.